Retail Banking Satisfaction Remains Stable;Internet Financial Products Create Competition for Retail Banking
Bank of Communications Ranks Highest
Shanghai: 18 July 2014 — Retail banking customer satisfaction in 2014 remains stable, while high customer awareness and penetration of Internet financial products create competition for retail banking, according to the J.D. Power Asia Pacific 2014 China Retail Banking Satisfaction StudySM (RBSS).
Now in its sixth year, the study[1] measures customer satisfaction with their bank across six factors: transactions; product offerings; account information; facility; fees; and problem resolution. Additionally, the study examines performance-improvement initiatives designed to drive customer loyalty and advocacy.
Customer satisfaction in 2014 remains relatively stable, declining by only 8 points from 2013 (761 vs. 753, respectively, on a 1,000-point scale). Satisfaction has also declined across all six factors, most notably in fees (-18 points) and product offerings (-11). Mobile (834) is the only sub-factor within transactions to improve, increasing by 7 points due to an increase in usage among retail banking customers, despite being a relatively new method for conducting transactions.
Internet finance, an emerging financial service separate from conventional banking service, has garnered wide attention in the market. Among all existing Internet financial products,[2] 95 percent of the customers state that they are aware of one or more Internet financial products.  Internet financial products have also achieved a high usage adoption rate (61%) among retail banking customers in China. More than four in five (84%) customers who have used these products indicate they intend to continue using the same holdings or add more Internet financial products.
Internet finance is beginning to influence the retail banking customer experience, especially customers who are 35-49 years old. This age group retains the highest income as well as the highest percentage enrolled in VIP programs. Retail banking satisfaction of these customers who use Internet financial products is lower than among those who do not (754 vs. 769, respectively).
"Considering its convenience and no limitation on purchasing, customers have tended to shift their savings over to Internet financial products," said Steven Zou, director of the services industry at J.D. Power Asia Pacific, Beijing. "With more competitive choices for customers, banking has to provide better personalized customer experience and innovative products to differentiate and retain those important customers."
Retail Banking Customer Satisfaction Ranking
Bank of Communications (808) ranks highest and performs particularly well in the most impactful factor, transactions (48 points above average), as well as in facility (+38) and account information (+38). 
Shanghai Pudong Development Bank (802) ranks second and performs well in problem resolution (99 points above average). China Everbright Bank (799) ranks third, performing well in product offerings (+65 points), followed by Hua Xia Bank (798) with a strong performance in fees (+133) and problem resolution (+99).
Customers who are highly committed to their bank say they "definitely would" reuse their bank's service (72%) and recommend the service (69%) to other potential customers, compared to customers with low commitment who are less likely to reuse (11%) and recommend (12%).
The 2014 China Retail Banking Satisfaction Study, which examines 15 leading banks operating in China, is based on responses from 9,120 retail banking customers in 30 cities. The study was fielded between April and June 2014.
About J.D. Power Asia Pacific: www.jdpower.com
About J.D. Power and Advertising/Promotional Rules www.jdpower.com/corporate
About McGraw Hill Financial www.mhfi.com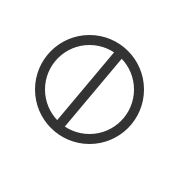 ---
[1] The study was redesigned in 2014 to include only one award. In previous years, the study included two segments: shareholder banks and state-owned banks.
[2] Internet financial products are Internet wealth management products such as Yu'e Bao, Xianjin Bao and Baidu Finance.